RYAN BRAASCH
OWNER, BUSINESS INTELLIGENCE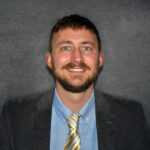 My favorite aspect of working at IPI is that the relationships between teammates go back 40 years which makes you feel like you are part of the IPI family. Going from project to project you always bump into a familiar face. Our team members never miss a teaching moment and would rather see you swim than sink. There is enough opportunity that you can wear multiple hats. This keeps the fast paced environment as challenging as you want it to be. I love watching our culture drive business. It is also rewarding when clients want IPI's teams back on their projects.
RESPONSIBILITIES:
Ryan is responsible for sales and business development activities, operations support, and project oversight. He leads the IPInsteins where he focuses on the mentorship program, professional development, and community outreach. He also founded IPI Patriots, an organization under the IPI umbrella that focuses on government opportunities and veteran hiring.
PROFESSIONAL EXPERIENCE:
Ryan served 4 years as a Sergeant in the United States Marine Corps and was stationed in Afghanistan, Australia, South Korea and Japan. He started his construction management career as a field coordinator on BMW Brilliance in China and a field engineer on Boeing in N. Charleston, SC. He went on to serve in a program management role at Mazda-Toyota Manufacturing and Braidy Aluminum. He now focuses on operations at Industrial Project Innovation and is President of the recently formed IPI Patriots.
ORGANIZATIONS AND MEMBERSHIPS:
Construction User's Round Table (CURT) | Member
IPInsteins | President
OUTSIDE THE OFFICE:
I enjoy doing too much, too little, and everything in between. I am either hiking, traveling or sleeping and being lazy! My wife Megan and I have 3 children. Jackson is 9 and rising quick.  We have twins (Tristan and Annalee) that are following in Jackson's footsteps. On Saturdays, you might find me cooking on the smoker in the backyard! We are looking forward to post Covid schooling.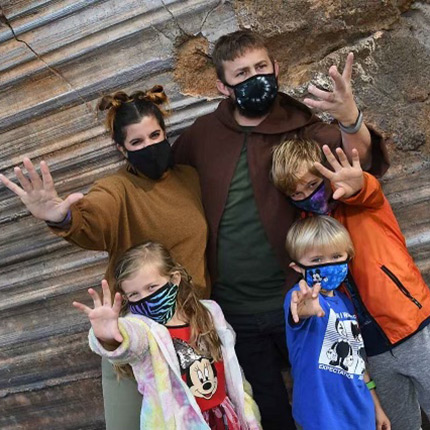 EDUCATION:
Clemson University
Clemson, South Carolina
Bachelor of Science in Engineering
LICENSES & CERTIFICATIONS:
Civil Engineering, EIT
LEED AP BD+C