Tom Shoupe
ADVISORY BOARD MEMBER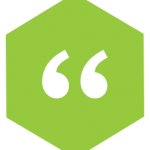 IPI is a great company with an outstanding culture, people commitment and integrity in doing business. Seeing the ownership, customer orientation and teamwork demonstrated by the IPI team is truly exciting. I believe that IPI has built a strong organization that can grow and prosper for the long term. I am honored to be a part of the IPI team.
RESPONSIBILITIES:
Tom will offer advice and counsel to the IPI team as an Advisory Board Member in the areas of leadership, management and business strategy aimed at building on the IPI culture, development of team members and the overall organization in a manner that will contribute positively to IPI's growth and performance. Tom will draw on his more than 30 years' experience in numerous leadership and management positions/roles at Honda and also his experiences in government, politics, and other arenas.
Tom will utilize his network, broad experience, and viewpoints to aid IPI members in preparation, execution and implementation in the business.
PROFESSIONAL EXPERIENCE:
Tom served in numerous leadership and management assignments in his career at Honda, including living and working in Japan. He served as Plant Manager of the Honda East Liberty Auto Plant, as Plant Manager of the Honda Marysville Auto Plant and as President and CEO of Honda Manufacturing of Alabama before serving as EVP and COO of Honda of America, Mfg., Inc. He also served on numerous Boards of Honda companies, including the North America Regional Operating Board, as well as the Boards of external organizations over the years.
ORGANIZATIONS AND MEMBERSHIPS:
Currently, Tom is a member of the Board of Trustees of Franklin University in Columbus, Ohio
Advisory Board Member of IPI.
OUTSIDE THE OFFICE:
Tom and his wife, Lisa, have 3 children and 2 grandchildren, with another on the way in 2022. They enjoy volunteering, spending time outdoors and traveling. Tom has many interests, including sports and music. He is a musician, having played guitar and performed for many years.